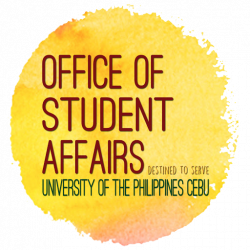 VISION
A nurturing and compassionate office that supports students' success, welfare, and development by providing psychosocial, financial, emotional, and academic assistance.
MISSION
The Office of Student Affairs (OSA) is committed to do the followings tasks:
to promote academic, personal and professional growth of each UP Cebu student;
to collaborate with UP Cebu administrators, faculty, staff, and families on students total wellness,
to provide opportunities for students in the areas of student life, wellness, leadership, service, and diversity;
to challenge and enable our students to become compassionate and responsible citizens and leaders by fostering an accessible, inclusive, and diverse learning campus environment.
CORE VALUES
Our work will be guided and informed by our commitment to:
Integrity – honesty, congruency of words and actions, credibility
Diversity – respect for people, committed to equality, compassionate and sensitive to  the needs of others
Quality Service – action-oriented, helpful, committed to a culture of teamwork and collaboration
The area of responsibility of the Office of Student Affairs shall include all programs and activities pertaining to student development, welfare and discipline. It shall:
coordinate and supervise student counselling and testing services and the conduct of research in support thereof;
participate in the formulation of policies pertaining to student discipline, welfare and interest;
develop suitable mechanisms designed to promote closer relations between the faculty and other university personnel on the one hand and the students on the other; and
perform such other functions and activities as pertain to student development, welfare and discipline.
FUNCTIONS AND SERVICES
The program and activities of the OSA are accomplished through the following services:
Guidance and Counselling – Students are guided in making decisions about personal, vocational, spiritual and educational concerns with the help of a licensed professional counselor. The Guidance Services Specialists shall administer programs and activities towards assisting students in their adjustment to college life and preparing them to assume mature roles in society.
Testing – Administers and interprets tests for the well-rounded development of the students, as well as providing testing support for external clientele.
Job Placement – Provides job placement information and facilitates students' transition from school to work.
Student Inventory – Updates academic/ scholastic records and co-curricular activities of students.
Socialized Tuition System and Other Scholarships – Assists students in availing of financial assistance and other grants/scholarships. Takes care of the Socialized Tuition System, student scholarships, assistantships and student loans.
Student Organizations – Coordinates all student organizations including Student Council & Tug-ani. Oversees recognized campus-based student organizations in relation to (a) approving applications for recognition, (b) facilitating meetings and joint activities among organizations, (c) endorsing requests for the use of campus facilities, and (d) disseminating information on student activities awards and contests.
Information – Makes accessible to the students information relevant to their curricular and co-curricular activities.
Dormitory – Oversees the campus dormitory, and in the selection of residents to be accepted.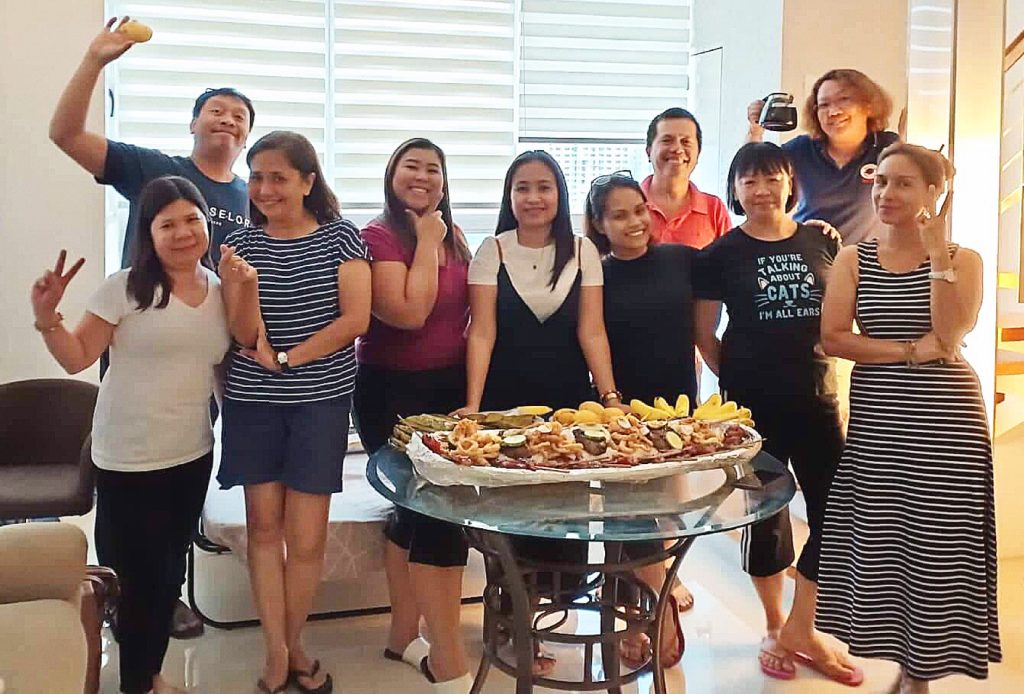 DIRECTOR:  Prof. Ellen Grace Funesto
GUIDANCE SERVICES SPECIALISTS
Mr. Jeffrey Pelonio – in charge of the High School Program, Counselling (College of Social Sciences)
Ms. Annabelle  Maglasang – in charge of Internal Testing, Job Placement, Counselling (BS Biology and BS Computer Science)
Mr. Cipriano Olita – in charge of STS & Scholarships, External Testing, Counselling (School of Management and BS Mathematics)
Ms. Jaseluh Saturinas –in charge of Student Organizations, Information, Counselling (College of Communication, Art, and Design)
DORM MANAGER  Ms. Zenaida Tabucanon
STS TEAM
Ms. Marilou  Mante – Junior Scholarship Affairs Officer
Ms. Jenyfer Librado
CLERK  Ms. Anecita Ompad